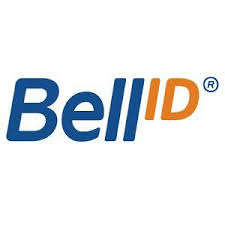 Host card emulation (HCE) specialist, Bell ID is enabling the launch of ANZ New Zealand's upgraded goMoney mobile app, which is set to feature a cloud-based HCE near field communication (NFC) mobile wallet. The project, for the New Zealand division of ANZ Bank, will bring contactless mobile payments to the smartphones of more than 120,000 ANZ customers.
The ANZ goMoney wallet leverages Bell ID's Secure Element (SE) in the Cloud software platform, easing the delivery of secure mobile payment services as it removes the need for a separate app or SIM card upgrade for customers. "Much of the complexity associated with launching a mobile payments service is removed by storing the payment credentials in the cloud," explains Pat Curran, Executive Chairman at Bell ID. "Australia and New Zealand are hotbeds for mobile payments innovation at the moment and ANZ is leading the charge. ANZ can now create, issue and manage the lifecycle of HCE contactless payment cards, offering cutting edge services to its customers."
The solution manages keys, certificates and credentials in a secure remote environment rather than in the mobile device, providing application issuers with the independence and control to manage their credentials, without the need for third party involvement. It provides the functionality to complete (EMV payment) transactions using a standard contactless terminal and acceptance infrastructure.
ANZ's Head of Digital Channels and Transformation, Liz Maguire, adds: "The mobile wallet is the next evolution in payments, enabling customers to use smartphones to make everyday credit or debit card purchases – such as coffee, petrol or groceries. Bell ID's platform gave us all of the functionality we needed to bring this upgrade to market and gives us the option for further development down the line."
"HCE is no longer a buzz word or just the latest innovation. Solutions like SE in the Cloud are delivering mobile services to millions of customers around the world. The flexibility, control and speed to market offered by HCE makes it extremely attractive for banks like ANZ. And, as the platform is fully compliant to the latest international standards for mobile payment security and supports advanced on-device risk management, banks and customers can be confident that their money is safe," concludes Pat Curran.
To find out more about mobile cloud payments using HCE, visit the Bell ID website. Bell ID's full suite of mobile solutions supports cloud based solutions using HCE, EMVCo tokenization, trusted services management (TSM) for SIM-based projects and for embedded secure element solutions such as Apple Pay and Samsung Pay.