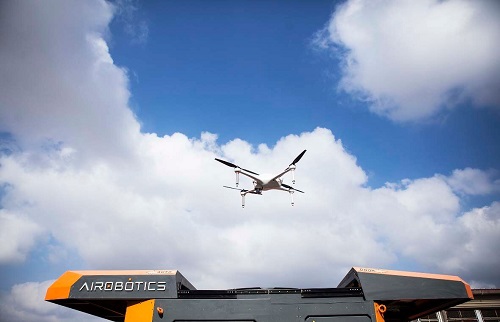 Airobotics, a global leader in fully automated industrial drones, has raised US$32.5 million in funding led by new investors including BlueRun Ventures China, as well as Microsoft Ventures, and OurCrowd.com.
Existing investors increasing their shareholding include CRV, BRV, Noam Bardin (CEO and Co-Founder of Waze), Richard Wooldridge (former COO/GTM of building 8 at Facebook and former COO of Google ATAP) and David Roux (Co-Founder and former Chairman of Silver Lake Partners).
Airobotics CEO and Co-Founder Ran Krauss said the company is delighted to have gained the support of partners that share the same entrepreneurial approach and visionary investor outlook.
"We are thrilled to lead this round of investment," says Jiajie Wu, Executive Director, BlueRun Ventures China.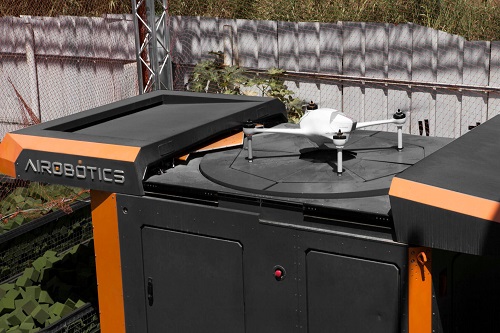 "Airobotics is a game changer which has successfully matched revolutionary drone technologies with real industrial needs. In addition to its existing customer base in Western countries, we believe Airobotics will see substantial opportunities in Asia, which is one of the world's largest industrial markets."
"Drones have enormous potential to impact how we live and work – making cities safer, improving response times during emergencies, and creating more efficient industrial facilities," said Mony Hassid, General Manager and Managing Director, Microsoft Ventures EMEA. "Fully automated drones will be a big step forward for the industry, so we're excited to support Airobotics' ambition in this space."
A new investor for Airobotics, OurCrowd.com Australia Managing Director Dan Bennett said a substantial amount of the funding raised for Airobotics was through Australian investors.
"The level of support gained in Australia is an indicator the value proposition the company represents for the mining industry and the potential in other industries."
Mr Krauss said Airobotics is expanding its hold in industrial facilities such as mine sites, refineries, seaports, oil and gas facilities and will use its new funding to expand business development efforts across Australia's mining industry.
"The current capital raising will see Airobotics expand its Australian mining footprint and establish a new division: Homeland Security and Defense, as well as its new "Airobotics Safe Cities" initiative:  using fully automated drones to perform emergency critical applications in cities," he said.
Airobotics has developed a fully automated end-to-end drone solution, used for collecting data and gaining aerial insights. This first-of-its-kind solution reduces risks and costs associated with drone operations while improving efficiency.
Airobotics is the first company in the world to be granted with authorisation to fly fully automated drones without a pilot, as licensed by the Civil Aviation Authority of Israel (CAAI), which positions the company as a world-leader in the field of automated drones.
"We continue to execute on our vision: taking the human pilot out of the loop and increasing the value drones can create," said Mr Krauss.
"This fundraising enables us to continue executing on our vision, both in industrial facilities and with our newly launched Defense division. Our next stop – automated drones in cities."
About Airobotics:
Airobotics has developed a pilotless drone solution, the first of its kind in the global market.
Airobotics provides an end-to-end, fully automatic solution for collecting aerial data and gaining invaluable insights. The industrial grade platform is available on-site and on-demand, enabling industrial facilities to access premium aerial data in a faster, safer, more efficient way.
The team at Airobotics fuses expertise in aerospace hardware design, robust electronic systems, leading software engineering, and years of experience in commercial drone operations. This varied experience has allowed them to design a solution suited to address the needs of the world's most complex industrial environments.
To learn more, visit: www.airobotics.co.il and follow us on LinkedIn or Twitter.