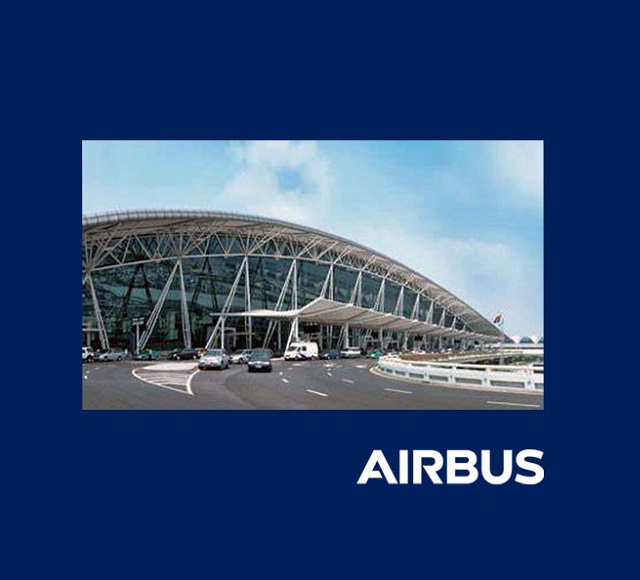 Airbus and its local partners GuangZhou Topcom and Beijing Smart & Speedy, have signed a contract to provide hybrid communication services to Guangzhou Airport and its adjacent airports.
Guangzhou Airport has turned to Airbus' secure technology once again to optimize its operations with the implementation of Airbus' Tactilon Agnet and complementary technology. Since 2008, the international airport already benefits from an 800MHz Airbus Tetra network for radio communication among end-users.
The recent contract includes the supply of secure, resilient, and reliable communications technology to the airport. This includes a Taira switch, a Tactilon server, and Tactilon Agnet licences for smartphone installation. Thanks to the Tactilon Agnet collaboration platform, along with a dispatching feature available on smartphones, airline on-ground personnel, shuttle bus transportation, food provision, and fuel supply personnel can benefit from an extended Tetra radio system and communicate with other users on the initial Tetra system.
"Airbus is collaborating hand-in-hand with local partners to create innovative solutions for critical communications. Guangzhou Airport, China's third-busiest and world's 13th-busiest airport in passenger traffic, is a perfect example of how Airbus communications solutions can support such organizations." explained Marko Tiesmaki, Head of the Asia-Pacific region for Secure Land Communications at Airbus.
Airbus' Tactilon Agnet is a state-of-the-art professional application and collaboration platform for business and mission-critical users which allows seamless voice and data services between Tetra and 4G/5G end-users. Tactilon Agnet allows the extension of the current installed Tetra network to a larger group of end-users while enhancing operations and services.
The delivery of the system is planned for the first part of 2021 and will make Guangzhou Baiyan International Airport the second network in Guangzhou to use Airbus' hybrid Tactilon Agnet solution, after the Government of Guangzhou's shared network.