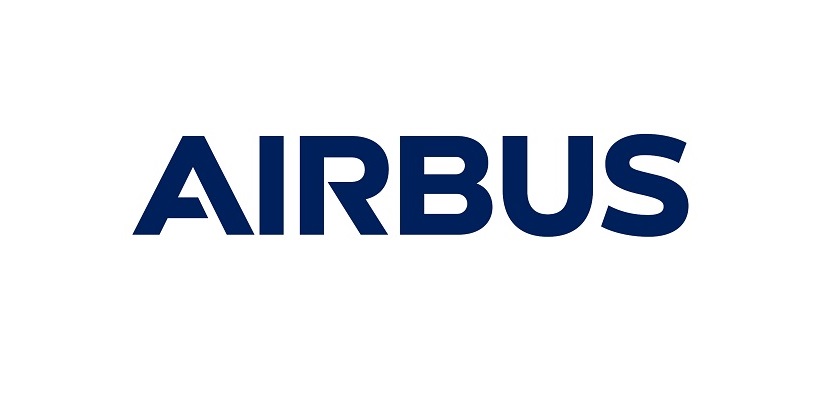 During the Astrid User Days 2018 inventive companies with outstanding secure communication solutions for public safety will be chosen as a result of the Critical App Challenge for Belgium
Following the conclusion of the Critical App Challenge for Belgium, Airbus awards the online competition`s best five application developers in Brussels on 4th of October 2018. The Challenge was to find the best digital communication solutions for policemen, fire fighters or paramedics which can be used on the Airbus device Tactilon Dabat, the world's first smartphone and Tetra radio in one. Dozens of companies proposed new ideas to Airbus within a limited amount of time in the past weeks. They had to hand in the proofs of concept of their product idea.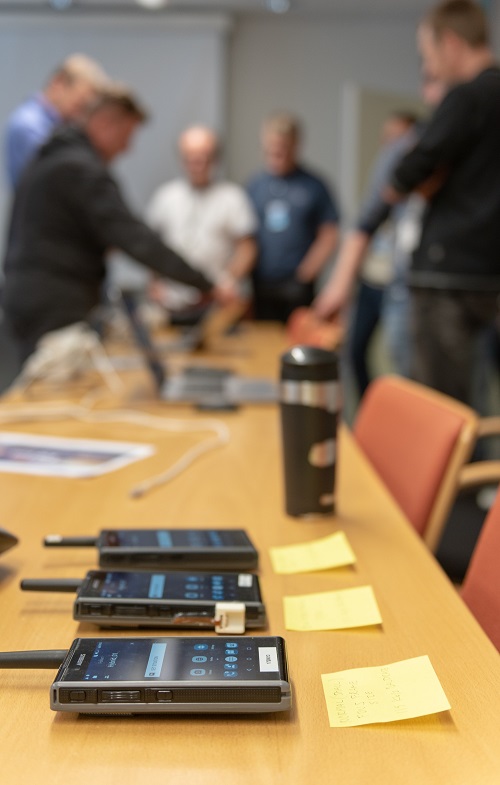 The companies BIG (Belgium), NSION (Finland), Steerpath (Finland), Soliton Systems (The Netherlands) and United Biometrics (France), chosen by a jury with representatives from ASTRID, TranzCom, members of the Federal Police and Fire Brigades in Belgium. Airbus has initiated and supported the Critical App Challenge. The developers will now be honoured at the Astrid User Days 2018 in Brussels. It is the most important event for the critical communications community in Belgium with more than 1000 participants attending. Airbus will also showcase the awarded solutions on its booth during this event.
The French company United Biometrics developed an app that serves as double authenticator for the Tactilon Dabat device by checking both biometric, and behavioural information. Soliton Systems, created a live video stream application in HD quality for emergency services with minimal transmission delay. Two other amazing solutions were invented by BIG: one detecting the dispersion of substances as a result of an incident, and the other rendering essential information about chemicals. NSION presented to Airbus a management solution for high security video and data management, while Steerpath invented a beacon-based indoor positioning system.
"Our ecosystem for innovative apps in the field of security and public safety has been boosted after the Critical App Challenge in Belgium. There is an increasing awareness among tech companies that Airbus is creating a unique and new digital market for public safety and industries," says Jacques Brancart, Head of Belgium for Secure Land Communications at Airbus. . The company has the right platform where demands of public safety and companies meet the supply for new communication solutions, Jacques Brancart points out.
Those who have participated in the Critical App Challenge have, in any case, gained joint cooperation possibilities with Airbus. They will be registered for the SmarTWISP programme if they meet the Airbus prerequisites. Those who are interested in becoming a partner of this programme can check out the "Secure Land Communications" website.
They will find a starter kit which helps make new mission-critical applications. Once approved for a free membership, subscribers can access guidelines, tools and the application programming interface (API). Furthermore, members benefit from special training, tools, and reward schemes.
The Astrid User Days will be taking place at the Square Brussels Meeting Centre in Brussels on 3rd and 4th October 2018. More information and last minute registration can be found under following link: https://www.astrid.be/en/userdays
Airbus
Airbus is a global leader in aeronautics, space and related services. In 2017 it generated revenues of € 67 billion and employed a workforce of around 129,000. Airbus offers the most comprehensive range of passenger airliners from 100 to more than 600 seats. Airbus is also a European leader providing tanker, combat, transport and mission aircraft, as well as one of the world's leading space companies. In helicopters, Airbus provides the most efficient civil and military rotorcraft solutions worldwide.
Secure Land Communications (www.securelandcommunications.com)
Secure Land Communications (SLC), an Airbus business unit, offers advanced communication and collaboration solutions enabling its customers to gather, process and deploy intelligence. Its portfolio is tailored to the needs of professionals from Public Safety and Transport, Utility and Industry (TUI). It includes infrastructures, devices, applications and services based on Tetra, Tetrapol and Broadband technologies. As the European leader and a key international player, SLC has customers in more than 80 countries and employs around 1,150 people in 17 countries.