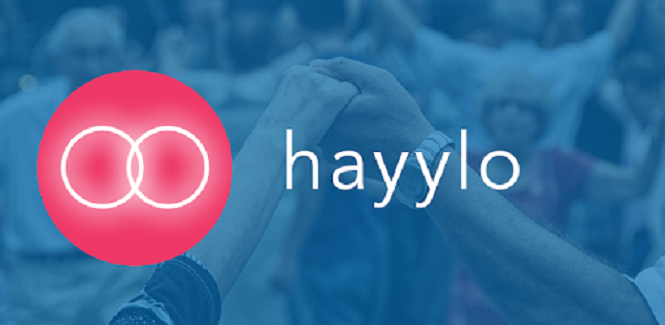 The hayylo mobile application has been recognised with two awards at the Information Technology Aged Care (ITAC) 2018 Awards.
The application, which was purpose-built for aged cared, disability and community service providers to better communicate with their customers, won the award for Best Solution that Provides Ongoing Consumer Independence along with being named joint Overall Winner for the 2018 Awards.
hayylo is the brainchild of Melbourne-based duo Simon Heaysman and Greg Satur and was developed to help aged care customers and their families better communicate with their service and care providers.
"We both had personal experiences interacting with aged care providers and recognised a lack of interactive technology for customers and staff to participate in two-way communication," said Mr. Heaysman.
"There wasn't an appropriate solution available in the market to fill that communication gap, so we decided to build one," added Mr. Satur.
hayylo allows customers to manage their service schedules, receive relevant news and offers from their provider and share this information with their designated family and friends.
For aged care providers, the app is also a great benefit to staff as it opens up another channel of communication.
Asia-Pacific's number one aged care provider, integratedliving Australia, has rolled out hayylo to customers and staff over the past eight months, with outstanding results.
integratedliving CEO Catherine Daley said, hayylo was exactly what integratedliving was looking for; building on the organisation's customer-centric focus.
"We launched hayylo to our staff and customers as My Support App by integratedliving. The name reflects the support it provides to our staff, customers and their family and friends," said Ms. Daley.
Since using the app, integratedliving's service scheduling efficiency has increased by 27 percent.
"When customers request service schedule changes through the app our scheduling staff receive this and can adjust the customer's services and staff rosters accordingly and confirm the changes with them both quickly and easily," said Ms. Daley.
"Simon and Greg created a tool that cultivates a customer-centric work culture and we are seeing the results for our staff and customers."
In developing hayylo, Simon and Greg, knew that the app needed to be able to handle the multi-levelled data which aged care providers typically hold.
integratedliving's Marketing and Communications Manager, Vanessa Jones, said that managing complex data systems was a challenge when looking to incorporate a digital platform like this.
"integratedliving has had many amalgamations in its lifetime, we operate a number of data systems and are in the process of combining these which results in a very complex data system. Simon and Greg, we're confident that hayylo could handle our data, and they were right," said Ms. Jones.
"The app has become the conduit between the data in our system's back end and our customers and staff. MySupport App sits across our systems and is the communication tool we always wanted."
More than 2000 integratedliving customers are actively using My Support App with more coming on-board every week.
"We knew that My Support App by integratedliving was working for us from an operational perspective but our customers are always our focus and a survey of our customers showed that nearly 90 percent of them were happy using the app," said Ms. Jones.
"Our aim at integratedliving is to provide health and wellbeing services to customers across regional, rural and remote areas. We focus on helping customers maintain their independence and retain choice throughout that journey and My Support App goes a long way to helping us achieve that."
While the success of hayylo is a testament to Simon and Greg's hard work, passion and experience, they are self-confessed novices when it comes to awards.
"We are overwhelmed and very humbled to be recognised with these awards, it's something we never imagined when the idea of hayylo came to mind," said Mr. Satur.
"We saw a need in the market and made hayylo to fill that. More importantly, though we can see with organisations like integratedliving, how our product is making a difference to people."
"Our hope was to help older Australian's take control of their support services, feel empowered and confident to do so and really open up those communication channels between providers, staff, customers and family members," said Mr Heaysman.
"We were honoured that integratedliving nominated us for the ITAC awards and to be named as a finalist then win two awards is amazing.
"hayylo wouldn't be a success without the support of aged care providers. We thank integratedliving for believing in our product as much as we do and we look forward to further developments with My Support App to benefit their staff and customers".