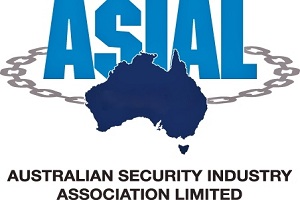 The Australian Security Industry Association Limited (ASIAL) and World Excellence Awards Limited (WEA) have announced the launch of the Outstanding Security Performance Awards (OSPAs) in Australia.
Part of a global initiative, the 2015 Australian OSPAs provide an opportunity to recognise companies and individuals across the security sector who have demonstrated exceptional achievement.
The criteria used for the awards are based on extensive research on key factors that contribute to and characterise outstanding performance (Aspiring to Excellence – Perpetuity Research 2014).
Commenting on the announcement ASIAL Chief Executive, Bryan de Caires said: "The OSPAs are an exciting new global initiative that provides recognition for the increasingly important role performed by the millions of private security professionals around the world."
Professor Martin Gill, Chief Executive of UK-based OSPAs said: "I am delighted that Australia is at the forefront in supporting the OSPAs which will recognise outstanding performers in the security world globally."
"We are looking forward to working with ASIAL and the whole Australian security sector in identifying those who are exceptional at what they do and can serve as role models to others. In short the OSPAs are about uniting the security sector in celebrating all that is good in security."
The OSPAs will be presented alongside the 20th Annual Australian Security Industry Awards for Excellence to be held at the Westin Hotel (Martin Place) Sydney on Thursday 22 October 2015. Nominations open on 1 May 2015.
Further information on award categories and criteria can be found at www.asial.com.au/events/category/awards-for-excellence.