New service will benefit Low Altitude Long Endurance (LALE) vehicles and complement the Cobham SATCOM AVIATOR UAV 200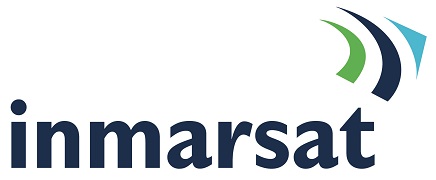 Inmarsat and Cobham SATCOM have announced the launch of the Inmarsat SwiftBroadband unmanned aerial vehicle (SB-UAV) satellite communications service, intended for use with the Cobham SATCOM AVIATOR UAV 200 terminal.
The new service was launched at AUVSI XPONENTIAL, an event dedicated to drones, intelligent robotics and unmanned systems, held at the Kay Bailey Hutchison Convention Centre, Dallas from 8th-11th May (Booth 1631).
Unmanned aerial vehicles (UAVs) are the fastest-growing sector of the aerospace industry and governments are increasingly looking to harness the advantages that unmanned vehicles can provide.
The rapid development in technology and subsequent increase in capability now sees governments deploying UAVs in operations as diverse as border protection, surveying, infrastructure inspections, emergency services and police surveillance.
Shaun Flanagan, Sales Director at AERO-SATCOM, an Inmarsat channel launch partner for the new service, said: "Unmanned intelligence, surveillance and reconnaissance (ISR) is one of the fastest growing markets for Mobile Satellite Services (MSS) and, due to the constraints on equipment size, weight and power consumption for this type of aircraft, it is crucial that the providers of airborne MSS equipment and satellite services be creative in supporting the applications required by ISR operators. Cobham's AVIATOR UAV 200 combined with SB-UAV, Inmarsat's Class 4 SwiftBroadband service, allow AERO-SATCOM to meet the needs of this demanding market."
The world's smallest aeronautical satellite terminal
The AVIATOR UAV 200 redefines UAV satcom connectivity by integrating everything into one compact, lightweight box. Weighing just 1.45 kg, AVIATOR UAV 200 is 76% lighter than anything comparable on the market and a perfect fit for the smaller UAV's favoured by governments. Inmarsat has worked to complement this tiny terminal with the release of the SB-UAV service – an Inmarsat SwiftBroadband Class 4 service which provides up to 200 kbps data for full, real-time control of the UAV whilst also allowing real time image or video transfer in parallel.
Andrew Legg, Regional Director of Sales, Aero, at Cobham SATCOM, said: "We are extremely excited to be working with Inmarsat on providing the AVIATOR UAV 200 Satcom terminal and its associated service, SB-UAV to the unmanned aerial vehicle industry. There is significant interest in the product capability from within the industry globally as OEMs and operators recognise the value of the highly reliable all-weather data connectivity solution operating on the established and well-proven Inmarsat network. The low weight of the system and its resulting applicability on even the smaller long range UAVs means it is a true platform BLOS capability multiplier."
Andy Start, President of Inmarsat Global Government, said: "We determined that a key enabler for the effectiveness of increased UAV deployment in the government market lay in the efficient transfer of information between these vehicles and decision makers. By extending the ability to retrieve information off a UAV beyond line of sight, the value of each sortie is extended exponentially – allowing increased operational agility through substantially improved situational awareness."
About Inmarsat
Inmarsat plc is the leading provider of global mobile satellite communications services. Since 1979, Inmarsat has been providing reliable voice and high-speed data communications to governments, enterprises and other organizations, with a range of services that can be used on land, at sea or in the air. Inmarsat operates around the world, with a presence in the major ports and centres of commerce on every continent. Inmarsat is listed on the London Stock Exchange (ISAT.L). For more information, please visit www.inmarsat.com.
The Inmarsat press release newsfeed and corporate updates are on @InmarsatGlobal.